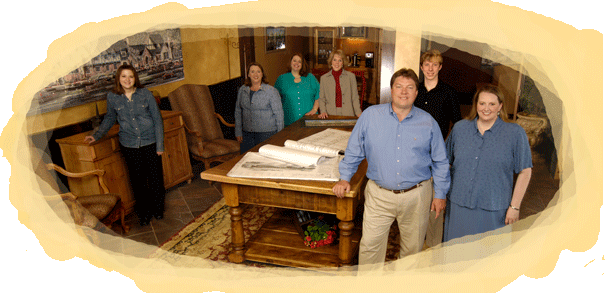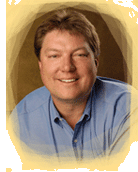 Kevin Carleton, OWNER
kevin@carletoncompany.com
Growing up with a heritage of quality building and craftsmanship, Kevin Carleton continued a tradition when he and wife Kim established Carleton Building Company in June 1986. Under Kevin's leadership, the Company grew and prospered for13 years as commercial and residential builders, expanding beyond Springfield, Missouri to areas including Branson and Lake of the Ozarks, and Tulsa, Oklahoma; with a project load totaling $20 million.

With an impressive list of successful developments already completed by the time he reached his mid-30s, Kevin and Kim sold Carleton Building Company in 1999. Their dedication to the highest standards of customer satisfaction and project integrity culminated later that year with the formation of Carleton & Company, LLC, a new company created for the development of select commercial and residential properties employing the Old World architectural style as an integral asset of every project.
To form the Carleton & Company team, Kevin gathered the best talents in the industry to compliment his own hands-on approach to every step in the development process, from initial design to the last detail. Supported by a highly qualified staff of proven professionals working with carefully selected architects, designers, engineers and subcontractors, his visionary leadership has raised the bar and forever changed the landscape of real estate development wherever Carleton & Company has broken ground.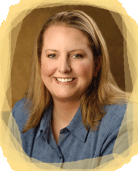 Kim Carleton, CO-OWNER
kim@carletoncompany.com
Kim Carleton has been the guiding force in creating the procedures and protocols enabling Carleton & Company to manage multiple and ongoing projects efficiently and productively. With hands-on experience in every phase of real estate development, Kim brings her business savvy and organizational skills to every Carleton enterprise. She monitors each project with attention to detail while always keeping the big picture firmly in focus. Based on the standards she established, Carleton & Company now functions as a model of efficiency, allowing Kim to step away from day-to-day office operations. She works from her home office, consulting with Kevin on new project developments and is available to all staff for consultation as needed.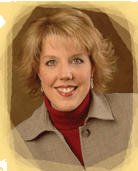 Shelley Forell, DIRECTOR OF PLANNING & BUSINESS DEVELOPMENT
shelley@carletoncompany.com
As Director of Planning & Business Development, Shelley works side-by-side with Kevin from the predevelopment phases of concepting, strategic planning, market analysis and feasibility studies through project completion, operating as a central catalyst to help move forward each phase of the development projects of Carleton & Company. Shelley establishes the general development programming and collaborates with team members and specialty consultants to produce the exceptional products and provide the professional services representative of the Carleton brand. She promotes the vision and goals of the company by seeking growth opportunities and expansion of the Carleton & Company real estate portfolio.
Shelley has operated in real estate development, new construction, property management, sales and brokerage for many years. Her notable industry experience ranges from serving as Operations Manager for the largest master planned golf course community in Springfield, to managing a portfolio of over 1500 multi-family units, to leadership of a national real estate franchise company as Broker-Manager. She is a licensed Missouri real estate broker and has a degree in Business and Marketing. Shelley is a member of the Greater Springfield Board of Realtors, the Missouri and National Association of Realtors and the Women's Council of Realtors.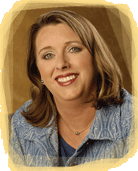 Donna Cleous, CORPORATE ADMINISTRATOR & REAL ESTATE BROKER
donna@carletoncompany.com
Donna Cleous brings an impressive background in real estate development sales and corporate administration to Carleton & Company. A graduate of SMSU with a Bachelor of Science degree in Public Relations, Donna has extensive experience in real estate, property management, newconstruction and development. A member of the Greater Springfield Board of REALTORS® and a licensed Missouri State Real Estate Broker, she has contributed to the success of many residential developments in the Springfield area. Donna's duties at Carleton are many and varied, but her primary roles are serving as the corporate and office administrator for Carleton & Company, Property Manager for Carleton Properties and Managing Real Estate Broker for Carleton Realty. She also serves as client contact liaison to all Carleton Properties and Carleton Realty clients and is the contact person for members of the various condominium and property owners associations managed by Carleton Properties.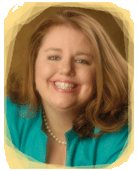 Kristy Norton, OFFICE & CONSTRUCTION COORDINATOR
kristy@carletoncompany.com
Kristy worked with the Carletons in the early 1990s while pursuing her degree in social work at SMSU. After graduation and a distinguished service as a supervisor for the State of Missouri, Kristy rejoined the Carleton team, where her motivating attitude and exceptional organizational skills make her a key contributor. In addition to managing funds, coordinating and preparing all construction withdrawals and disbursements and handling billing statements, she also assists in property management, oversees maintenance issues and manages the licensed and insured subcontractors for Carleton & Company and Carleton Properties.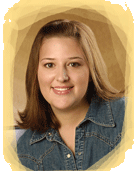 Jennifer Rust, ASSISTANT OFFICE COORDINATOR
jennifer@carletoncompany.com
Jennifer Rust joins Carleton & Company while pursuing her Business Administration degree at Evangel University. As Assistant Office Coordinator, she assists all office staff as needed in addition to her daily duties, which include managing all corporate correspondence, routing communications, coordinating insurance coverage and maintaining office order and decor.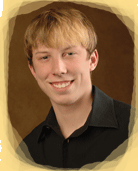 Chad Carleton, ASSISTANT TO OFFICE COORDINATOR
chad@carletoncompany.com
Currently a student at Springfield's Glendale High School, Chad Carleton works part time as assistant to the Office Coordinator at Carleton & Company, LLC, and also provides property management assistance in the field while studying the building process at the Company's many job sites.
The son of Company owners Kevin and Kim Carleton and a fixture in the office since the age of three, Chad plans to continue working for Carleton & Company while attending college. After completing his degree in architecture, he hopes to join the Carleton team fulltime to continue planning, building and developing the unique architectural style now synonymous with the Carleton name.